Motihari: It is said that true cricketing talent often finds its roots in the youth and in our educational institutions. Embracing this ideology, GD Goenka Public School orchestrated an exhilarating inter-house cricket match on the 20th of October, 2023.
This event reiterated the age-old belief that it's not the victory or defeat in a game that truly matters, but the spirit of participation and the earnest display of one's skills. The occasion harmoniously united the school's four houses: Radhakrishnan, Tagore, Vivekananda, and Teresa. The cricket match was more than just a competition; it was a celebration of unity and sportsmanship, where students not only showcased their cricketing prowess but also imbibed invaluable life lessons on the field.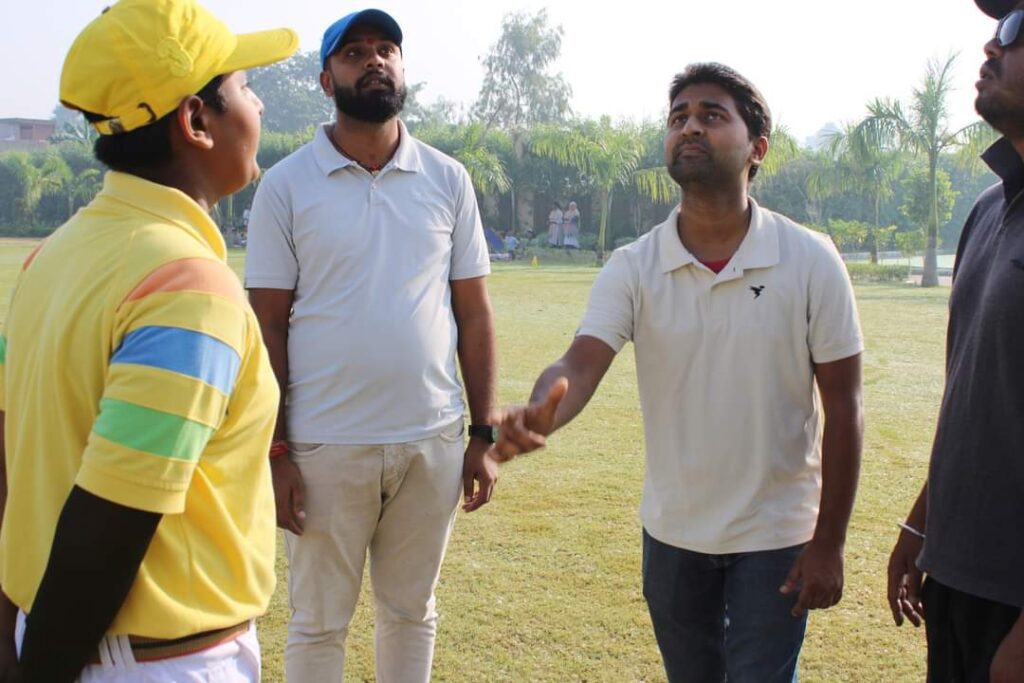 The initial matches between Tagore and Vivekananda House and Teresa and Radhakrishnan House set the stage for the grand finale, where Radhakrishnan and Vivekananda House battled for the championship. Vivekananda House won the toss and chose to bat first, setting an impressive target of 65 runs in just 5 overs. Both teams exhibited their cricketing skills and determination, making it an electrifying showdown. Ultimately, Vivekananda House emerged triumphant, igniting a surge of excitement and jubilation.
The school's principal extended his heartfelt congratulations to the victorious team. He emphasized the profound significance of sports in life and encouraged all students to instill a spirit of healthy competition in every facet of their lives, carrying the lessons learned on the cricket field into their futures.