Rohtas:  A fresh example of Bhoomi Jihad has emerged in Bihar, where a historical site, an Samrat Ashoka edict has been converted into a Mazar over time. More than 2300-year-old Ashoka edict has been made into a Mazar, and prayers are being offered at the site after it has been covered with a green cloth.
Bihar Opposition BJP Leader has claimed that he will go to Sasaram and himself sit on a dharna to get the inscriptions freed.
Meanwhile, There are eight such inscriptions of Ashoka all over the country, out of which there is only one in Bihar. This inscription has been lined with lime and now the sheet is offered.
Samrat Ashoka's inscription was made tomb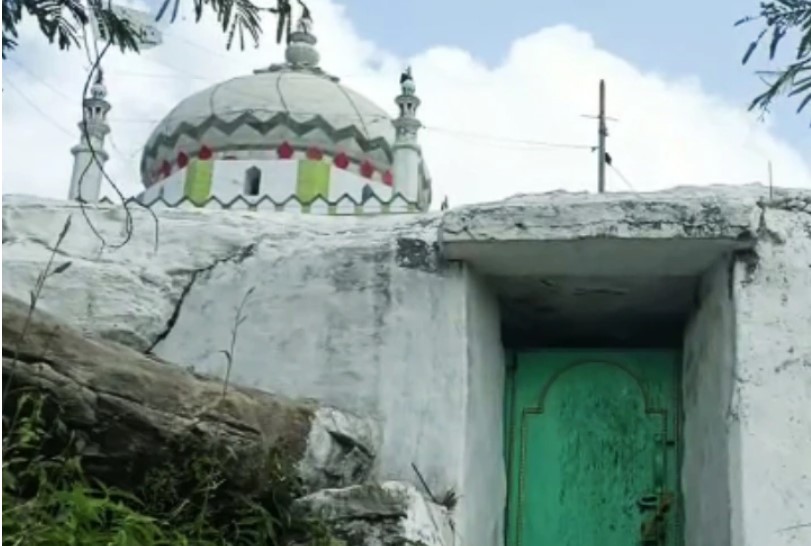 Ashoka the Great embossed the edict 2300 years ago in the natural cavern of Chandan Hill of the Kaimur hill range at Sasaram, the headquarters of Bihar's Rohtas district. This inscription is in Brahmi script, and it is one of just eight in the country. This inscription is listed among them, and it is the sole inscription from Bihar.
However, the case of Ashoka's 2300-year-old inscription being encroached and made a tomb is coming to the fore. Local residence people has been a demand to get it free from encroachment at the earliest. In fact, the miniature inscription of Ashoka, located on the sandalwood hill of Sasaram, has been locked in a lock by telling it to be the tomb of Kajaria Baba.
BJP will picket on October 1, Source
Bharatiya Janata Party (BJP) leader and Opposition Samrat Choudhary, has objected to the inscription being made a tomb.
He has reported that on October 1, he will go to Sasaram and himself sit on a dharna to get the inscriptions freed. Ever since the Lalu-Nitish government was formed, the inscriptions are being locked down. At the behest of these, today people of other communities have done the work of locking the inscriptions, which we will not tolerate at all.
Encroachment on 2300 year old heritage
However, despite repeated correspondence by the Archaeological Department of India, the local administration does not want to work on it. The boards put up by the ASI years ago have also been uprooted by the people. Today, there is a crisis on the small inscription of the Chakravarti Emperor Ashoka. Which he had written for the propagation of Buddhism.