KATIHAR(PATNA): Bihar Chief Minister Nitish Kumar has expressed his grief over deaths caused by boat accident in Katihar and announced ex-gratia of Rs 4 lakh each to the next of kin of people, CMO official.
10 people tragically died due to big boat accident in Katihar.
On Saturday, a boat full of passengers sank in the Barandi river in Marghia of Barari block area of ​​Katihar. 10 people drowned in the river after the boat capsized. Five people are missing in the accident. Divers have retrieved the bodies of two women from the river. Whereas, three people were somehow saved from drowning by local divers.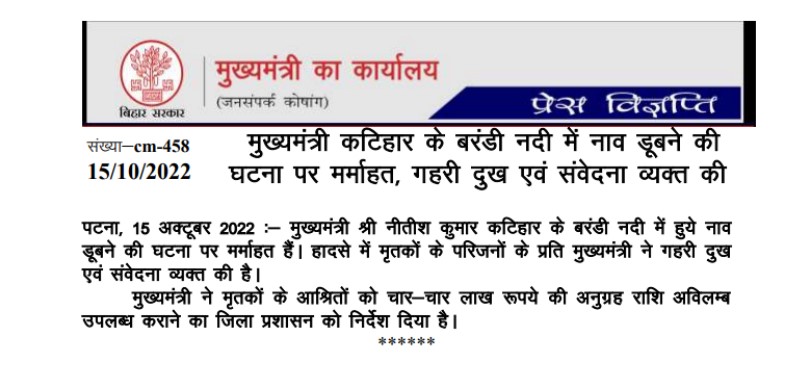 After getting information about the incident, a large gather of villagers reached the banks of the river. At the same time, the police force also reached the spot. It is being told that the accident took place due to the strong current in the river. Divers are searching for missing people. Top police officers have reached the spot.