Thousands of saplings and tree guards planted at various places on the occasion of International My Tree Day

Through the Go Green International Organization, in the year 2010, native of Nawanshahr, Punjab Ashwani Joshi, who is a Marine Engineer by profession, started the International My Tree Day tradition from Nawanshahr itself.

With time the importance of trees increased, today this day is being celebrated globally. It is a matter of honor for Shaheed Bhagat Singh Nagar district.
Nawanshahr/Punjab: In a district level programme, the Forest Department and Go Green International Organization have jointly started planting more trees to promote and beautify the roadside plantation of Rahon Road.
Especially Ashwani Joshi, founder of Go Green International, an environmentalist, said that along the Rahon Road, in the near future, magnificent memorial trees will head up in memory of the departed souls of elders, which will always be honorable for their families and also beneficial for the public.
It was started by planting saplings and guards in the memory of social worker Yashpal Singh Hafizabadi and Pawan Puri.
Under the leadership of Ankush Nijhawan, Youth Director of Go Green International Organization, another plantation was done on Rahon Road on the occasion of 14th International My Tree Day and tree guards were also fixed after planting saplings by Rohit Jain, Parvinder Batra, Ankush Nijhawan, Jaskarn Narang, Dr Harmesh Puri, Balwant Jangra, Kumar Chandan, Sunny Hafizabadi, Rajpal Mein.
RK caterers planted saplings at the focal point:
In memory of his father, Kumar Chandan planted 21 saplings along with his colleagues in focal point while taking forward his love for the environment.
Senior citizens also planted saplings: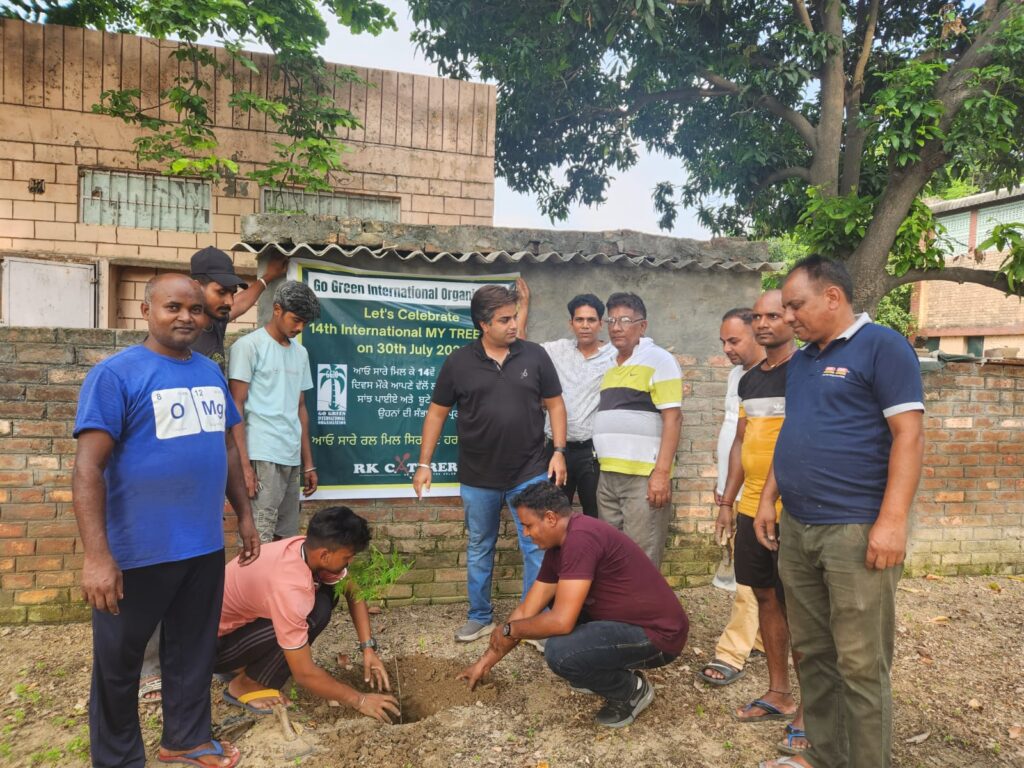 Celebrating International My Tree Day under the leadership of Dr. JD Verma, the senior citizen members planted saplings with their own hands at Doaba Arya School. Subhash Arora also recited an awareness poem on trees.
A Plus Company also celebrated Tree Day: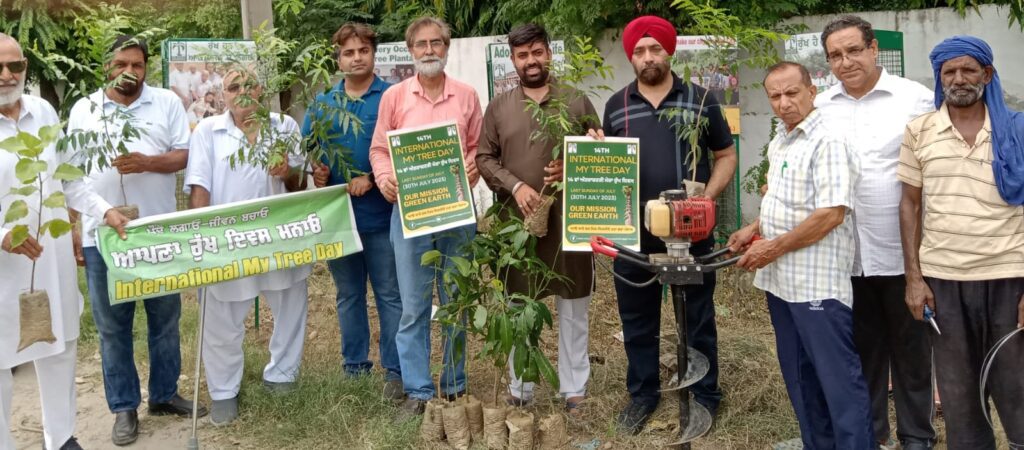 Celebrating International My Tree Day under the leadership of Gurcharan Arora, the staff of A plus planted saplings in Kariyam Road area.