LONDON: Rishi Sunak will be the next Prime Minister of Britain. He has been elected leader of the Conservative Party. He will be Britain's first prime minister of Indian-origin. Sir Graham Brady has formally announced this.
Sunak who has been lost the race to the leadership just six weeks ago to rival Liiz Truss gained much favour from his party members after Boris Johnson balked out of the race on Sunday evening.
The new British Prime Minister will face many difficult challenges and questions. The most difficult of these is the current state of the UK economy.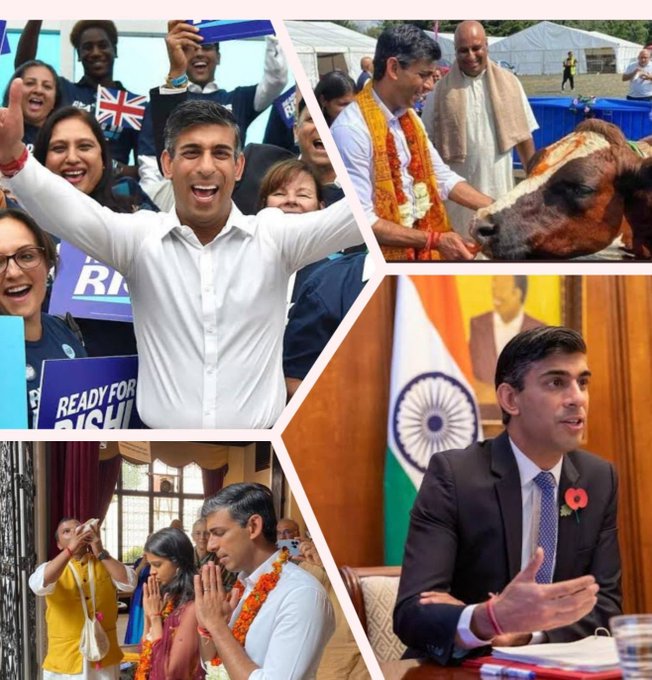 Earlier, Penny Mordont withdrew his claim. Rishi Sunak can officially take over as the Prime Minister from Tuesday.
Britain is getting poorer and the people of the country are feeling it – or to put it in the words of a cabinet minister, "we have all the problems we already had and now the economic crisis too."
The difficult situation created by the administration of short-term Prime Minister Liz Truss has put the Conservative Party in jeopardy. His decisions, and then his backlash, forced Britain to endure brutal treatment at the hands of the financial market.
Rishi Sunak has scripted history by becoming the first British Prime Minister of Indian descent, Britain's first nonwhite leader and the first Hindu to take the top job.