New Delhi: Ganesh Chaturthi is one of the most celebrated festivals in India. People rejoice, cheer and have a lot of fun during this festival.
Ganesh Chaturthi, also known as Vinayaka Chaturthi or Ganesh Utsav, is a revered Hindu festival dedicated to the birth of Lord Ganesha. During this joyful occasion, devotees express their devotion to Lord Ganesha by offering fragrant flowers, delicious modaks, and other sweets as tokens of love. This year Ganesh Chaturthi is starting from Tuesday i.e., on September 19.
Indians, especially the people of Maharashtra celebrate this festival with a lot of fervour. There are pandals all over the country and devotees pray to Lord Ganesha.
One of the most enchanting aspects of Ganesh Chaturthi is the installation of Lord Ganesh idols in both households and public pandals throughout the country, creating a vibrant and festive atmosphere.
Interestingly, the Ganpati festival holds a unique historical significance. During the British rule, it emerged as a symbol of nationalism and social harmony, uniting people in the spirit of celebration and togetherness.
Ganesh Chaturthi 2023: Time and Muhurat
As per the legend, Ganapati's birth took place in the afternoon, and it is during this time that the Shodashopachar Ganpati puja is traditionally observed. This period holds immense significance for the auspicious installation of Lord Ganesha. Hence, on the auspicious occasion of Ganesh Chaturthi, the midday hours are regarded as the most favorable for the installation and worship of Lord Ganpati.
In accordance with the celestial calculations, the propitious time for establishing Ganpati on September 19, 2023, falls between 11.01 am and 01.28 pm, offering devotees a sacred window to commence their worship and celebrations.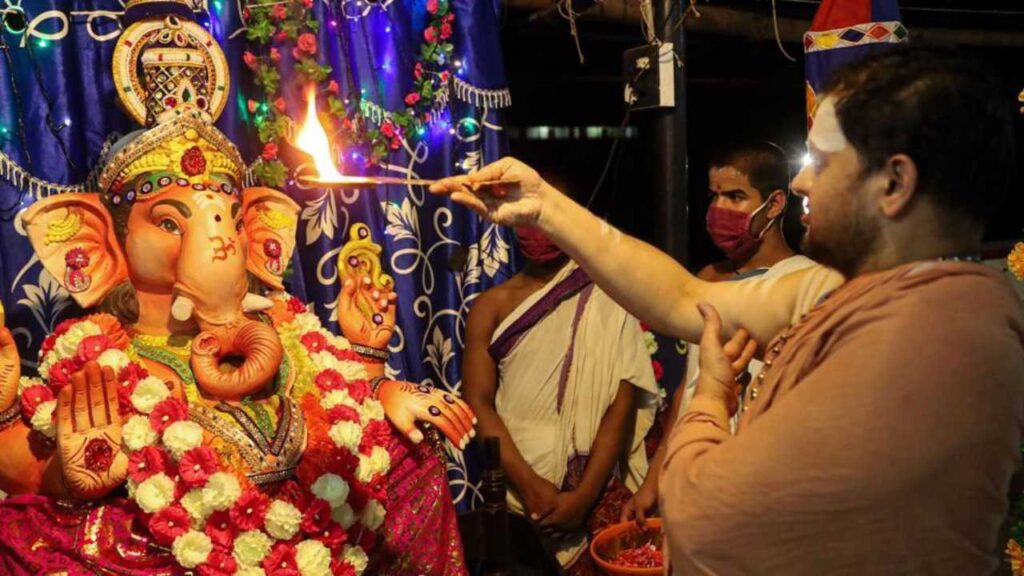 The significance of Ganesh Chaturthi
The different ways in which Ganesh Chaturthi is celebrated in different parts of India. The first revered Lord Ganesha was born on the day of Ganesh Chaturthi. Although Ganesh Utsav is celebrated in India with a lot of fervour. It is celebrated in the country across states with great vigour. This festival is considered to be very auspicious and it holds great importance. By observing a fast on this day and installing Ganapati in the house or shop, problems related to money, job and education end. It is celebrated in states like Maharashtra, Telangana, Goa, Madhya Pradesh and Karnatka. It is said that Bappa brings happiness to the house and takes away all our problems.