Shaligram Sheela is being taken from Janakpur, Nepal to Ayodhya, idol of Shriram will be made
MOTIHARI: Two Shaligram Sheelas going from Nepal to Ayodhya are getting a grand welcome in Bihar. On Tuesday, the chariot of Shaligram entered the limits of Motihari. Devotees thronged to have a glimpse of the place. People welcomed Shaligram Shila with slogans of Jai Shri Ram. However, thousands of devotees also garlanded the rock.
Let us tell you that the Shaligram rocks going from Janakpur in Nepal to Ayodhya today entered Gopalganj from NH 27 via Motihari's Mehsi, Chakia, Pipra, Piprakothi, Kotwa. There was a crowd of people along NH 27 for darshan and worship of Shaligram Shilas.
Kameshwar Chaupal was roaming from place to place in Nepal for the last two months in search of Shaligram Shila for the construction of the idol of Ram-Sita to be installed in the Ram temple being built in Ayodhya. In this sequence, two huge rocks of Shaligram were found from Kali Gandaki river of Nepal. Which is many years old. One stone is about 24 tonnes and the other is 16 tonnes.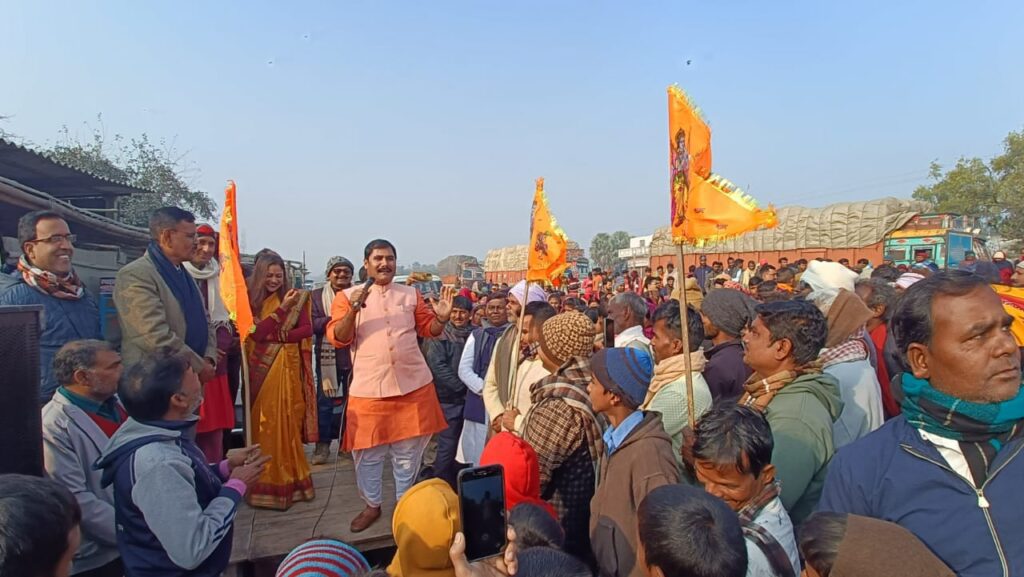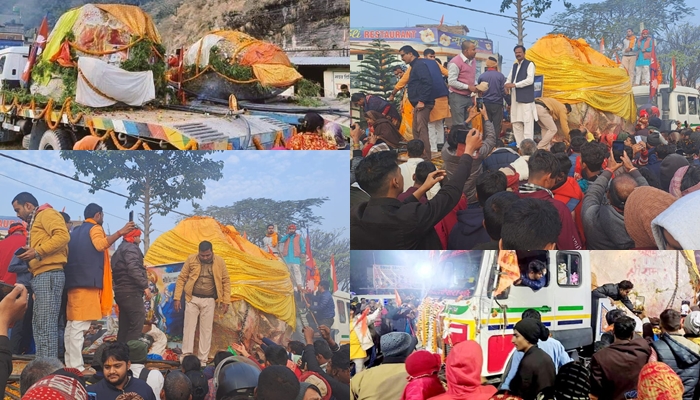 According to the information, idols of Shri Ram and Sita will be made from the Shaligram rock being taken to Ayodhya.