NEW DELHI: Democracy is a system in which the citizens of any country elect a representative by exercising their franchise. The International day of Democracy is an opportunity to review the state of democracy around the world. Democracy means no king and no slave, all are equal.
Protecting press Freedom for Democracy
Every person has the right to have his say. International Day of Democracy is celebrated every year on September 15. The famous thinker Abraham Lincoln gave its definition and said that democracy means the rule of the people by the people. The main objective of Democracy Day is to promote democracy all over the world. Let's know its history and importance…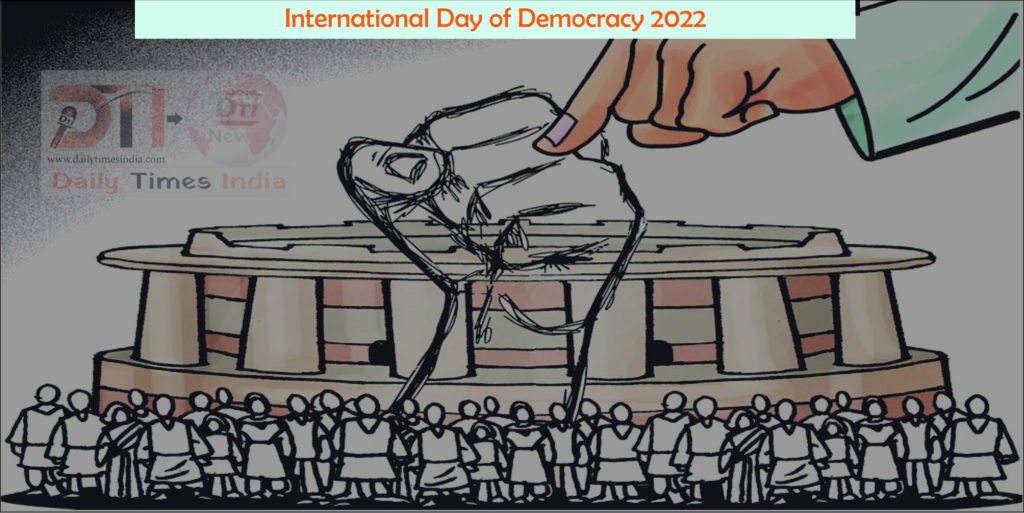 International Day of Democracy: History
International Day of Democracy was initiated by the United Nations General Assembly in 2007. International Day of Democracy was first celebrated in 2008. Under this, good governance is to be implemented in every corner of the world. India can be called the world's largest democracy, because here about 600 million people choose the government by using their vote.
There are two types of democracy system in the whole world. One is the parliamentary system of government and the other is the presidential system. But in both the systems, the people exercise their franchise and choose the representative of their country who should work for the people. India, Canada, England and Australia have parliamentary form of government. America has a presidential system. In the presidential system, all the decisions are taken by the President. Whereas in the parliamentary system of government, the President does not have this power.
After the country became independent in 1947, the Constituent Assembly unanimously expressed the desire to make a democratic country. For the first time elections were held in 1951-1952. Democracy is that link due to which the country is tied in one thread even after so much diversity. Under democracy, any person who is not satisfied with the work of the government can put his point in front of everyone can express their protest in a peaceful manner.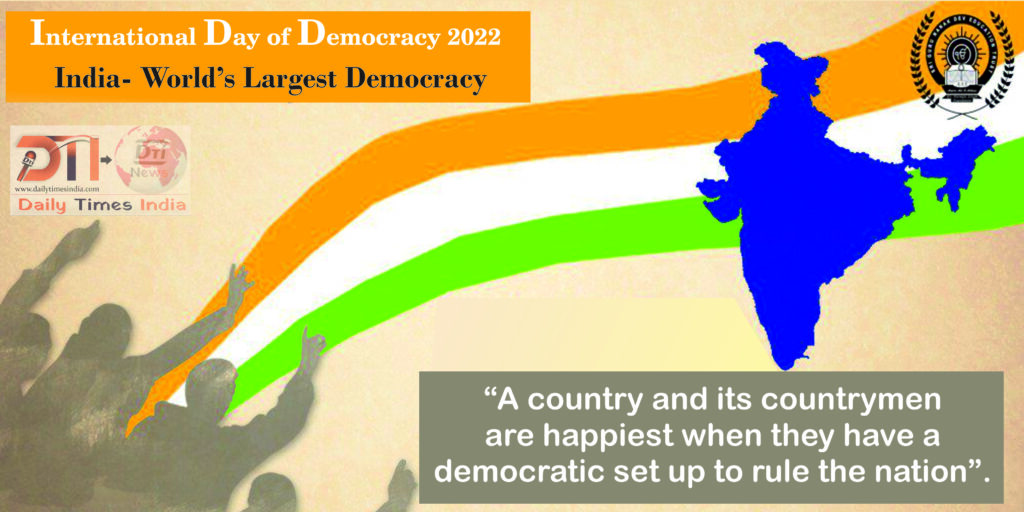 Importance of International Democracy Day
International Democracy Day urges all people, the government to respect human rights and provide meaningful participation in democracy. International Day is celebrated to educate the public on issues of concern, to gather political will and resources to solve problems around the world, and to strengthen humanity's achievements.
People and many organizations celebrate International Democracy Day in different ways. The main purpose of this day is to make people aware of democracy. Every year on this special day of September 15, programs like debates, discussions and conferences are organized at different places to increase democratic awareness.