Rawalpindi, Pakistan – Pakistan's intelligence agency, the ISI, is employing new tactics to gather sensitive information related to India's security. The ISI has established call centers in various cities, including Rawalpindi and Lahore, where a web of honeytrap is being woven through Pakistani girls to implicate Indian officials. In response, the Uttar Pradesh (UP) Police has been instructed to be vigilant and prevent this nefarious plan orchestrated by the ISI. The UP Intelligence Department has issued a letter to the Police Commissioner, IG Range, ADG Zone, and SP of all districts, urging them to stay alert.
According to the letter from the Intelligence Department, Pakistani Intelligence Officers (PIOs) have created fake profiles on popular social media platforms such as Facebook, Instagram, WhatsApp, Telegram, and LinkedIn, using Hindu names, to target Indian officials and their families. These profiles feature photos of beautiful girls and are used to ensnare officers and gather information pertaining to national security. The letter emphasizes the need for all officers to raise awareness within their units about the dangers of honeytrap.
Intelligence reports reveal that the PIOs have created profiles for 14 attractive girls to lure unsuspecting Indians. These girls have received training to speak Hindi and English fluently, making their traps even more convincing. The fake profiles are carefully designed to conceal the location, preventing detection.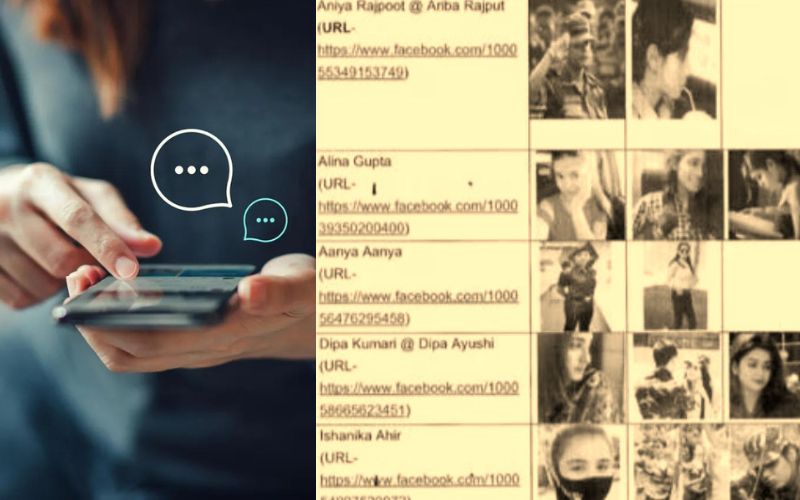 To counter this threat, the Intelligence Department has provided a list of URLs, mobile numbers, and some photos of these fake profiles to all relevant parties. The target of this nefarious gang extends beyond the officers of the UP Police, also encompassing Indian Army personnel, paramilitary forces, IAS officers, and scientists.
The agent girls involved in the PIO operations engage Indians in video calls through Facebook, Instagram, or WhatsApp, where they trap officers by engaging in explicit conversations. Once trapped, these officers unknowingly divulge sensitive information regarding the country's security. Additionally, they may be enticed with monetary incentives or face threats of video leaks related to the honeytrap.
The revelation of these tactics employed by the ISI has raised concerns regarding national security and the need for increased vigilance among Indian officials. The UP Police and other relevant authorities are working diligently to counter this threat and ensure the safety and integrity of the country.
It is essential for individuals to exercise caution while interacting online and be wary of potential honeytrap attempts. The importance of cybersecurity measures, including verifying profiles and refraining from sharing sensitive information, cannot be overstated in the face of evolving threats. The government and security agencies continue to collaborate and implement strategies to mitigate risks and protect the nation from such infiltration attempts.