NEW DELHI: The Life Insurance Corporation of India has launched LIC Pension Plus Plan for its customers. LIC's New Pension Plus (Plan No. 867) with effect earlier September 5. This is a non-participating, unit Linked, an individual pension plan that will help to build a corpus by systematic & disciplined savings which can be converted into regular income by purchase of an annuity plan on completion of term.
This plan can be purchased either as Single Premium or Regular Premium payment frequency. Under a Regular Premium policy, the premium shall be payable over the term of the policy. The Policyholder shall have option to choose the amount of premium payable and policy term subject to minium and maximum limits of Premium, Policy Term and Vesting age.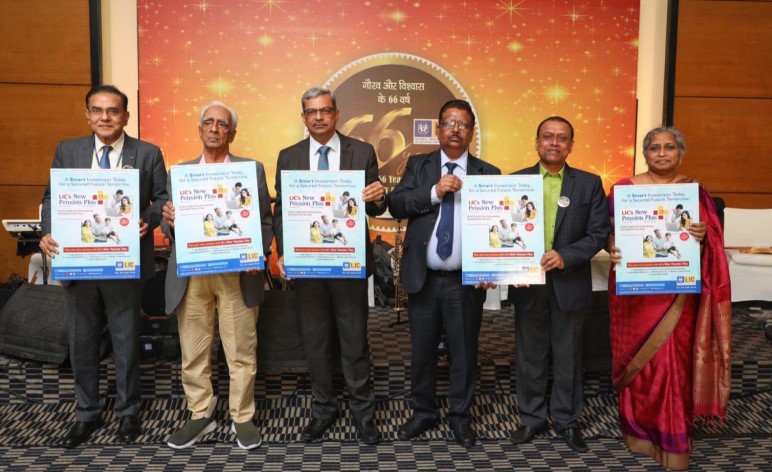 Pension Bond Fund, Pension Secured Fund, Pension Balanced Fund, Pension Growth Fund, and Pension Discontinued Fund are the possible investment options.
Pension Discontinued Fund: This fund will be a separate Unit Fund and will include all Discontinued Policy Funds of all policies offered under Unit Linked Pension Products.
Eligibility Criteria and Features
Entry Age:
25 years to 75 years
Vesting Age
vesting age: 35 years to 85 years
Policy Term
Policy Term age: 10 years to 42 years
Premium Payment Options
Single premium and regular premium are the two premium payment Options. The term for paying regular premiums will be the same as the policy term.
Minimum and Maximum Premium
The minimum premium varies with the frequency of payment. The minimum premium is Rs 3,000 for monthly payments, Rs 9,000 for quarterly payments, Rs 16,000 for half-yearly payments, and Rs 30,000 for annual payments. The maximum premium has no upper limit.
Partial Withdrawals
Maximum three partial withdrawals between 10% and 25% of the fund value based on the premium band are permitted during the policy term, according to the terms and conditions of the policy, for purposes such as education, treatment, marriage, residency, etc. The charges per withdrawal will be Rs 100.
Guaranteed Additions
Guaranteed additions up to 15.5% of annualised premium on regular premium plans and up to 5% on single premium on single premium plans will be added at the end of the sixth year, the tenth year, and every subsequent year from the eleventh year until the end of the policy term.
Insurance Cover
In case of the unfortunate death of a policyholder during the policy term, the nominee will receive the greater of the fund value and 105% of the total premium paid (excluding taxes, interest on late payment and charges, if any).
The plan is suitable for young persons to make provision for their retired life.
This plan can be purchased Offline through agents/other intermediaries as well as Online directly through website www.licindia.in.
For more details please visit www.licindia.in or contact any LIC branch