MOTIHARI: The GD Goenka Public School, located in the heart of the city, recently conducted its first introductory Parent-Teacher Meeting (PTM) at the beginning of the new academic session. The event began with a warm welcome address to the parents by the school's principal, Vinod Kumar Bhatia.
Bhatia emphasized the school's commitment to the all-round development of the children and expressed his gratitude to the parents for providing complete information about their children.
During the PTM, the school's teachers had the opportunity to interact with the parents and gather information about their children's interests and talents. This information will be used to guide and enhance the children's abilities in their respective fields. The parents were also able to share any concerns they had about their children's education, and the teachers were able to provide them with valuable feedback.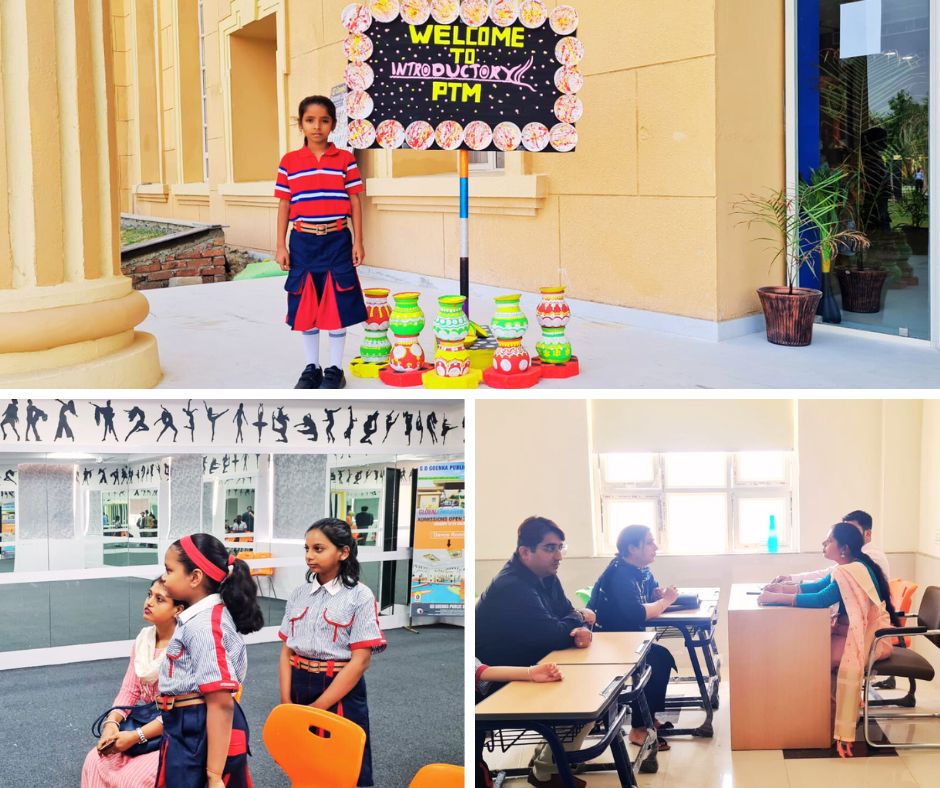 The school's chairman, Amit Kumar, expressed his commitment to the development of the children and thanked the parents for their continued support.
Overall, the introductory PTM was a resounding success, providing an excellent opportunity for parents and teachers to work together towards the betterment of the children's education. The school looks forward to continuing this tradition in the future and hopes to maintain its reputation as one of the leading educational institutions in the city.
School's Primary Head Jagruti Bhatia, Coordinator Paulmi Paul, IT Head Abhishek, Administrator Rahul Kumar, Accountant Aditya Pandey, as well as all the teachers and staff were present on this occasion.