Street Play, Green Quiz, and Poster Making competitions were organized under mission of LIFE
Science City Kapurthala: Pushpa Gujral Science City in collaboration with State Nodal Agency Punjab State Council for S&T under Mission LiFE organized a series of competitions as well as an expert talk on Circular Economy. LiFE which stands for "Lifestyle for Environment," is an India led global mass movement that aims to promote sustainable living practices in the country.
The competitions included Street Play, Green Quiz, and Poster Making and saw participation from various schools in the region. The aim of these competitions was to create awareness about the importance of sustainable living and the role of the circular economy in achieving it. The Street Play competition highlighted the need for everyone to play their part in conserving the environment. The Green Quiz challenged the participants' knowledge on various aspects of sustainable living whereas the Poster Making competition was a display of creativity and talent using skills to create posters by the participants to convey powerful messages about environmental conservation and sustainable living.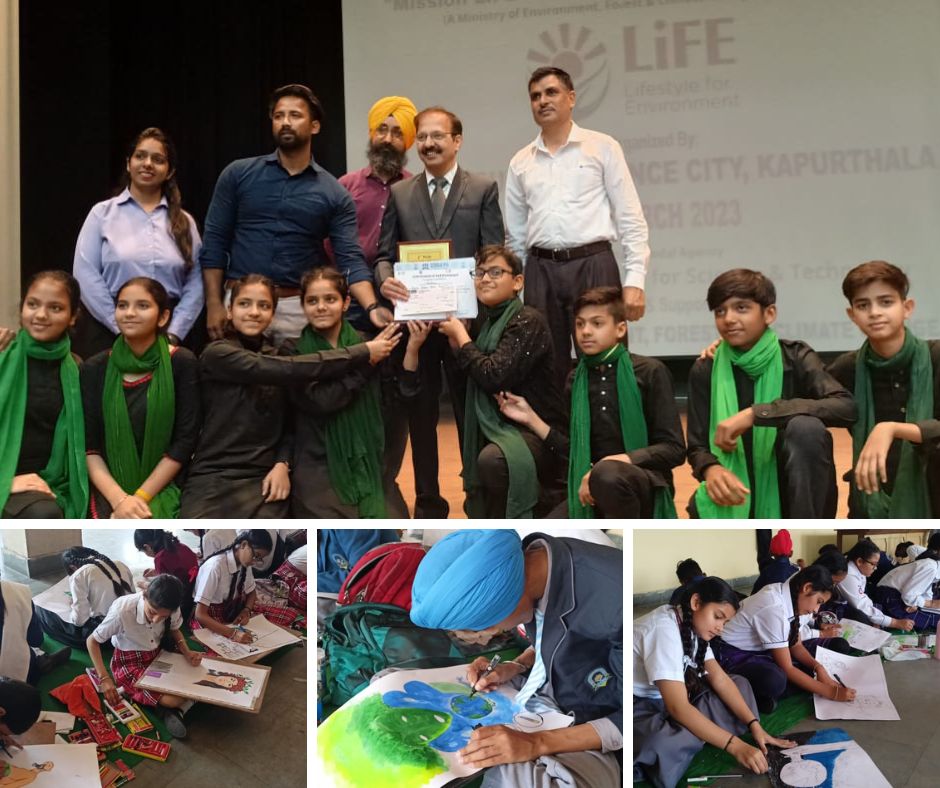 Dr. Rajesh Grover, Director, PGSC giving introductory remarks at the occasion highlighted the role that youth can play in achieving a sustainable future. He said that as we continue to face the global challenge of climate change, it's becoming increasingly clear that we all have a role to play in protecting our environment. Further, one of the most effective ways we can do this is by making sustainable choices in our daily lives. By embracing a sustainable lifestyle for the environment, we can reduce our carbon footprint, conserve natural resources, and help create a more sustainable future for all. We are committed to creating awareness and educating the youth about the importance of sustainable living, he added.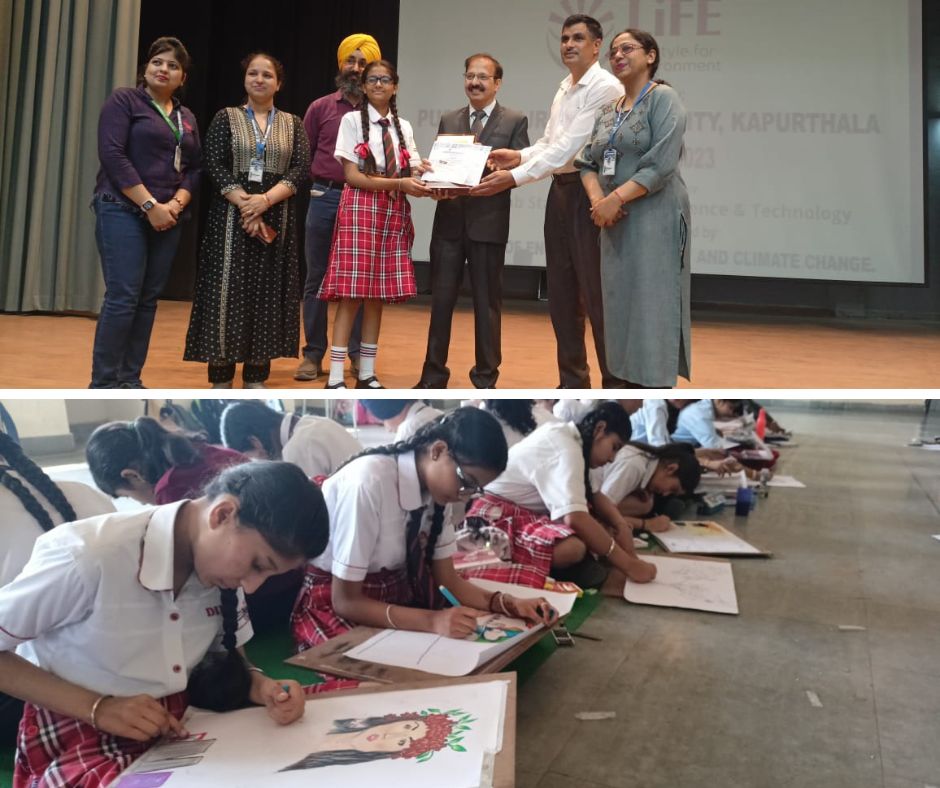 Dr. Naresh Bhardwaj, Assistant Director, PMIDC delivering a Keynote address at the occasion on Mission LiFE and Circular Economy emphasized the importance of circular economy in achieving Sustainable Development Goals. He spoke about the need for creating a circular economy where resources are used in a sustainable manner and waste is minimized. Further, the Circular Economy is gaining popularity as a way to address the challenges of resource scarcity, climate change, and waste management. Many businesses, governments, and organizations are adopting circular principles in their operations and policies, he added. The winners of the competitions were awarded prizes, and the event concluded on a positive note, with everyone pledging to do their part in creating a sustainable future.Result of various competitions were as under.
Result of the competitions : In a Street Play first prize was won by Kamala Nehru Public School Phagwara second prize was bagged Bawa lalwani Public School Kapurthala and DIPS Suranusi Jalandhar got the third prize. In a poster making competition first and third prize were achieved by Kanika and –Suneha from DIPS Suranusi Jalandhar whereas Mr.Amrjit Singh from Bawa lalwani Public School Kapurthala got the third prize.
In a Green Quiz first prize Clinched by –Diksha from CT Public School Jalandhar second prize was received Simarjot from Lorad Krishna Public School whereas Mr. Shubkarman from DIPS Suranusi got the third prize.