Kathmandu: Rail service between China and Nepal has started from today.
Chinese Foreign Ministry official Ji Rong said that the freight train (goods train) left for South Asia from Lanzhou city of Gansu province of China today.
According to the report, the train will reach Kathmandu city in 9 to 10 days.
The first #SouthAsia-bound freight train from Lanzhou in NW #China's Gansu via the New International Land-Sea Trade Corridor departed for Kathmandu, #Nepal on Wednesday. The train is expected to arrive in 9-10 days, saving 15 days compared with sea shipping. pic.twitter.com/PvxphpjIgl

— Ji Rong嵇蓉 (@JiRongMFA) February 24, 2023
Ji Rong says that 15 days will be saved in the time taken to deliver goods to Nepal by sea route.
Earlier, On August, 2022, China had announced that within a year it will start a feasibility study for the ambitious Tibet-Nepal Railway project. The announcement, which came during Nepal foreign minister Narayan Khadka's visit to China, also had revealed that China will pay for the study.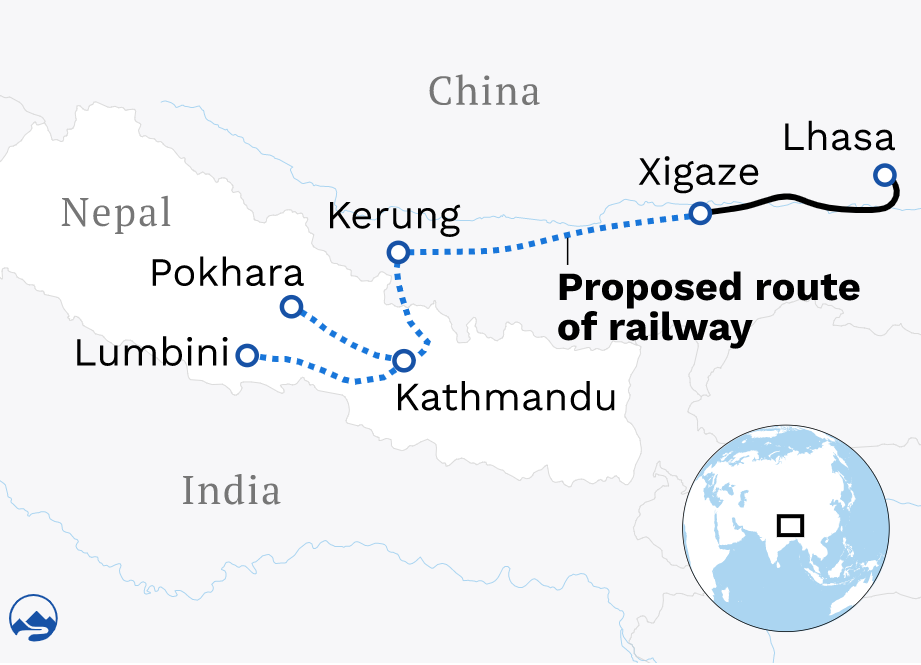 How happy is China with Prachanda becoming the Prime Minister of Nepal?
Nepal's Ambassador to China Bishnu Pukar Shrestha has said that it is natural for China to show a positive attitude after the formation of the government under the leadership of the Left parties in Nepal.
Shrestha also claimed that if Pushpa Kamal Dahal i.e. Prachanda becomes the Prime Minister, there will definitely be benefits on those issues which Nepal has been continuously demanding from China.
After Prachanda became the Prime Minister, the foreign ministry of India and China congratulated him.
The Beijing administration expressed confidence that the current Nepal government will lead Nepal to the path of sustained stability and economic prosperity by establishing dialogue and cooperation between ordinary citizens and political parties.