Aurangabad: After a short circuit led to a gas cylinder blast amid making Prasad items for Chhath Puja, causing a huge fire more than 30 people have been injured in Bihar's Aurangabad district.
According to sources, several victims are in a critical condition, .
The incident occurred while a family was cooking Prasad for Chhath Puja at 2:30 in the morning.
It is being told that a fire broke out in a two-storey building on Friday night due to a cylinder burst.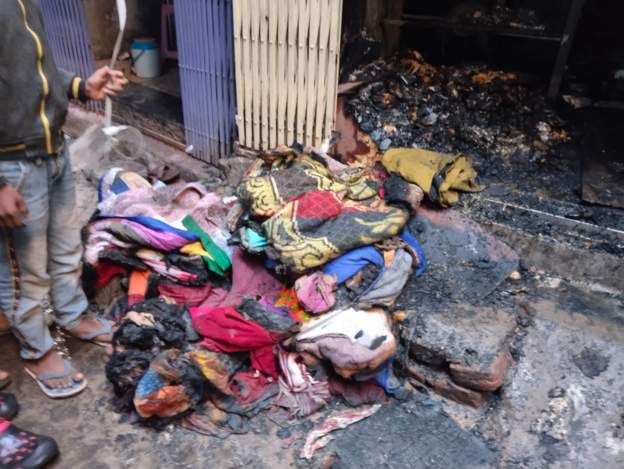 So far more than 30 people are reported to have been injured in this fire. The matter of injuries to 7 policemen who were trying to control this fire is also coming to the fore. He has also been admitted to the hospital.
The incident took place at ward number 24 of Shahganj locality of Aurangabad city.
Satish Bihari Sharan, SHO of Nagar police station told media, "Chhath puja prasad was being prepared in that house of Shahganj locality. Gas started leaking and a fire broke out."
"We also called the fire brigade to douse the fire. Policemen were also trying to extinguish the fire when the cylinder exploded. Five policemen are also injured. Three people have been referred to Patna. The rest have been released after first aid."
According to the report, all injured people have been referred to Patna or Gaya. Three people have been referred to PMCH. Some people have gone somewhere on their own. Some people have been discharged after first aid."
When we asked him whether anyone had died in this blast, he denied it.
These days, preparations for Chhath Puja are going on in full swing in Bihar and other places. This festival, which started on Friday with Nahay-Khay, is going to last for 4 days.
During this, there is an atmosphere of celebration from house to house in the whole of Bihar. But this incident in Aurangabad has shocked the people.